STAINED GLASS HALL AT THE HOTEL SEMINARIO BILBAO
426 m2
Projector
Screen
Lapto
Loudspeakers and interpretation cabins
STAINED GLASS HALL AT THE HOTEL SEMINARIO BILBAO
Perfect for all kinds of events

426 m2

Up to 300 people
We have the perfect spot for your event
The Stained Glass Hall at the Hotel Seminario Bilbao is the perfect place to plan business meetings and gatherings in a unique and special setting. This is a majestic room full of symbolism and history where the sunlight comes in on sunny days through the large stained glass windows, which cover the almost 7-meter-high walls.
Its beautiful windows allow for incredible and unique views all around the room. Located on the ground floor, this hall is available for events and conferences. Its main characteristic is flexibility as it can adapt to any layout due to its panel system.
To create the best events, we put an incredible Coffee Break at your disposal, as well as a menu of the day and a food service for companies, all entirely custom-made.
In order for each event to have the importance it deserves, this hall is equipped with modern technologies designed to make any type of event possible: state-of-the-art projector, screen, individual laptop, loudspeakers and interpretation cabins for international events.
The large area of this hall enables to host professional meetings, business presentations and all kinds of celebrations.
Total area: 426 m2 
Exact dimensions: 28m long/15 width
Height: 7 m
Available services:
Additional services: Coffee Break, Menu of the day, food service for companies with the possibility to set up an arranged menu
Water, folder and pen (courtesy of the hotel)
See our Coffee Break rates.
Theater:
300 people
U:
85 people
Imperial:

100 people
School:
150 people
Cocktail:

400 people
Gala:
600 people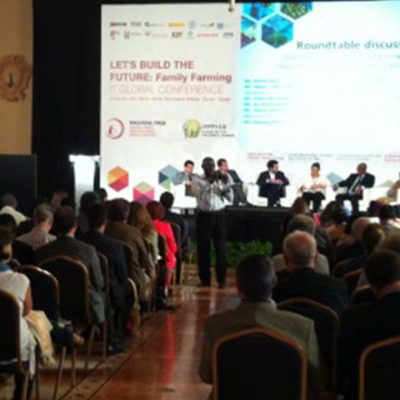 *Due to safe distancing measures, these capacities may vary.
Contact us and tell us about your needs.