LEZAMA HALL AT THE HOTEL SEMINARIO BILBAO
96 m2
Projector
Screen
Laptop
Loudspeakers and interpretation cabins
LEZAMA HALL AT THE HOTEL SEMINARIO BILBAO
Perfect for all kinds of events

96 m2

Up to 60 people
We have the perfect spot for your event
The Lezama Hall at the Hotel Seminario Bilbao is ideally located for business meetings, conventions and celebrations, in a beautiful setting.
With its 96 m2, this is a special place where the natural light, entering through the large windows from sunrise, greets the people who enjoy a carefully-planned event, which we will make unforgettable.
Thanks to the wonderful views awaiting on the other side, any event will be full of emotion and significance.
Every detail in the Lezama Hall was thought out to execute events and conferences, just a few minutes away from the airport. It is equipped with the latest technologies: projector, screen, laptop, loudspeakers and interpretation cabins if needed, all designed for large events and conferences.
Its main characteristic is flexibility as it can adapt to any layout due to its panel system.
For carefully-planned events, we put an incredible Coffee Break at your disposal, as well as a menu of the day and a food service for companies, all entirely custom-made.
Total area : 96 m2
Exact dimensions : 12 m length x 8m width
Height: 3m2
Additional services: Projector, Screen, Lapto, Loudspeakers y translation booths
, Coffee break, Menu of the day, Meals for companies with the possibility of closing an agreed menu.
Water, folder and pen (courtesy of the hotel)
See our Coffee Break rates
Theater:
60 people
U:
30 people
Imperial:
36 people
School:
36 people
Cocktail:
80 people
Gala:
40 people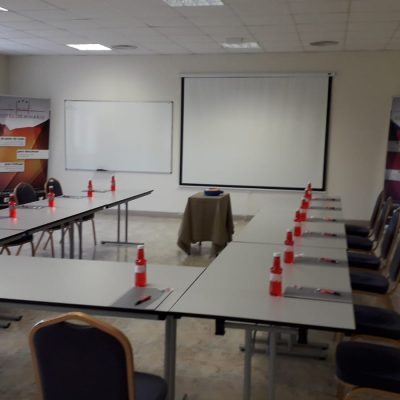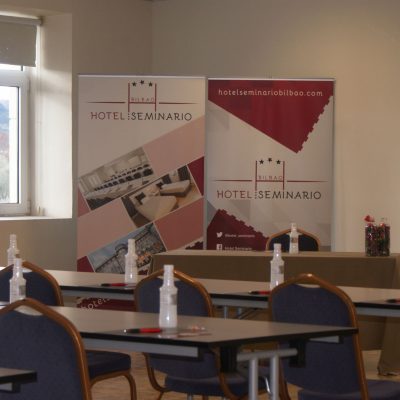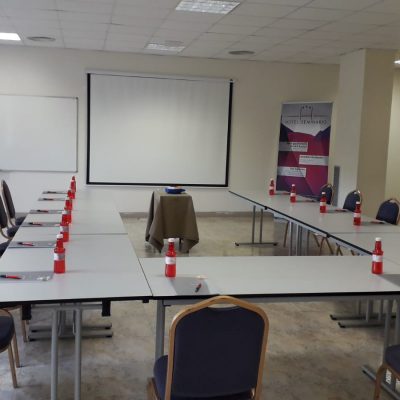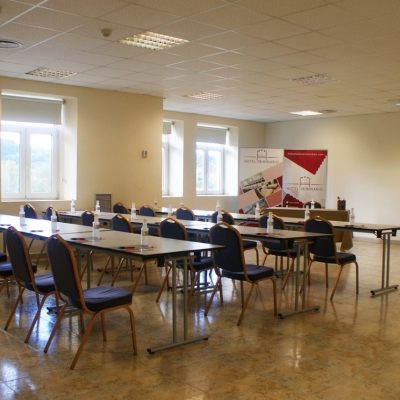 *Due to safe distancing measures, these capacities may vary. Contact us and tell us about your needs.